Hi, I'm Denyse Drummond-Dunn. I founded C3Centricity because I saw too many organisations struggling to put their Customers, Consumers, Clients (C3) First.
I'm a new-age global marketer, combining creativity with technical expertise & cultural sensitivity to deliver true customer understanding and engagement. I can help you to bring the Customer back to the Heart of your Business.
My mission is to support you by building your knowledge and experience into a successful, profitable and sustainable career that makes a difference in your organisation. Whether you're a mid-level manager or a senior executive, my work and this website focus on providing inspiration, tips, tools and training, to help you to expand your team, your projects, your career.
It's time for you to lead not be led, to find the confidence to stand up and get noticed, to be assertive not aggressive, and obtain that promotion or recognition you deserve. To finally get the impact you know you can make on your business if only you were allowed to shine.
I have over 30 years' experience in senior management roles in major global companies. My career includes Global Head & VP Consumer Excellence for Nestlé, Head of Market Research & Marketing Services for Philip Morris International and Regional Head of Market Research at Gillette (P&G).
I have personally been to over 100 countries around the world, talking to people in their homes, in the street or going about their daily lives. Therefore I know a lot about cultural differences and what it takes to develop a business and career within any constraints.
Customers, consumers and clients are important. Whether your business is big or small, it is the people who make it by buying your products and services. Customer centricity provides a win-win outcome for both customers & companies, as well as for society, the planet and far beyond.
My passion for people enables me to help businesses become more customer centric, by catalysing customer understanding and engagement. Through these and a better vision of the future, your brands will grow in harmony with your customers needs of today, as well as their dreams and desires for tomorrow.
Are you currently working in marketing, marketing services, market research, insight or planning? If so, then I know I can help you lead your company's journey to increased customer understanding and engagement.
I've a BSc(Hons) in Computer Science from Loughborough University in the UK, and certificates in Executive Leadership, Organisational Excellence and Innovation from IMD (Lausanne, Switzerland) and LBS (London, UK).
C3Centricty's partners have been carefully chosen to provide complementary and unique skills in different areas of customer centricity. Of course, we are also happy to work with your own preferred suppliers.
PhaseOne: Communications across all touch-points
SciFutures: Scenario planning and storytelling
Professional Women's Club
Nyon, Switzerland, 4th September 2017
Executives International
Lausanne, Switzerland, 14th September 2017
IIeX Latam Conference
Buenos Aires, Argentina, 27th - 28th September 2017
Opticon Summit 2017
Las Vegas, USA, 16th - 19th October 2017
Shenzhen, 2017 dates to be confirmed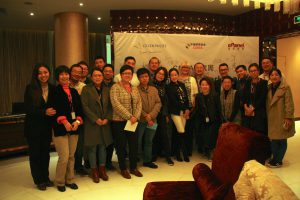 Insight Workshop 
Beijing, October 24th 2016
Moderator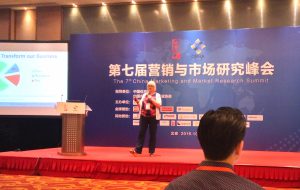 CMRA China Market Research Conference 2016 
Beijing, October 20th - 21st 2016
Keynote Speaker
IIeX-LA
Lima Peru, August 24th – 25th
Keynote speaker, Chair, Workshop moderator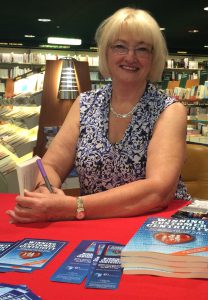 Book signing event
Payot, Nyon, 28th May
Insights16
Planung&Analyse Insights Nürnberg, 1-2 June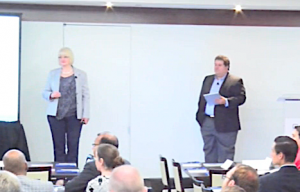 CASRO Technology & Innovation Conference
New York City, 6-7 June 2016
Presentation, IIeX-NA
Atlanta, 13-15 June
Dukascopy TV, Geneva
Interview, April 15th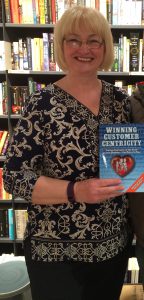 Payot Book Signing Event, Geneva
February 25th 18:00 – 19:30
IIeX-EU, Amsterdam, March 3rd – 4th 2016; Chair Day 1, Workshop on Winning Customer Centricity Day 2
BAQMaR Keynote Presentation, November 24th 2015
Business School of Management, Brussels, guest lecture, November 20th 2015
BSCC Soapbox, Geneva, 17th November 2015
Dukascopy TV, Geneva, 10th November 2015
Swiss BI-Day, Geneva, 6th October 2015
IntrepidNOW Radio guest, 9th September 2015
Michael Dresser Show guest, 8th September 2015
Payot votes Winning Customer Centricity their Selection of the Month – August 2015
Dukascopy TV, Geneva, 17th July 2015
Dukascopy TV, Madrid, 24th July 2015
IIeX-NA, Atlanta, USA, 23rd-25th June 2015